Welcome to WooNB
THE one stop service for your E-Business, we give you the tools to start and the wings to fly!
One Stop Service
We manage everything of your website and let you focus on your business.
Build Quickly
Give us your requirements and contents, we deliver it in two weeks. Guaranteed!
Secure & Modern Code
Same as our website, the underlying code is secure, graceful and manageable.
Affordable Price
No matter small or big, we always strive for your business and budget.
Unparalleled Support
IM, email or live support, our team is like around your shoulder, anytime.
Satisfaction Guaranteed
We won't be happy until you are satisfied. That is our simple philosophy.
With WooNB, Building a Website Has Never Been So Easy

You only need
Choose your domain
Give us your contents
Share us your preferred design
We will
Register your domain
Design your logo
Build your website
Upload  your contents
You launch it!
With our subscribed service:
We host your website
We manage your domain and site
We offer you support
Core Features Come With Your Website

Contents Management
Full access to manage ALL your contents anytime, anywhere. No coding required!

Responsive Design
Your website provides optimal viewing experiences across a wide range of devices
SEO Friendly
Handy configuration for you to manage your website SEO to get better ranking on Google
Build A Website With All Core Features Only At US$799! Click to View All Core Features
| Main features | Description |
| --- | --- |
| Register domain | Tell us your your preferred domain and we will secure it for you |
| Website setup | Basic website comes with max 8 pages, e.g, Home, About Us, Contact us or anything you name it! |
| Contents management | We provide intuitive and powerful admin tool to allow you update contents, images even colours of your website, without touching single line of code. |
| Responsive design | Responsive Web Design is a method of building website that makes your web page look good on all devices (desktops, tablets, and phones) |
| Graphic design | We will create 3 banner images for your website (you need provide your copyrighted image) |
| Social media integration | Your facebook, twitter and google+ can be integrated on your website which allow your fans to like or follow you by a single click. |
| Email accounts setup | We will create at least 3 business email accounts (e.g sales@yourdomain.com) |
| SEO optimization feature | SEO features will be provided that allow you to define your keywords, tags and description for each page. SEO facilities a better ranking of your website on Google and other search engines. |
| Contact us Form | We will build a contact form for your website, so your prospect can send enquiry directly to you via the form |
| Google map | We can add your business address to Google Map and integrate the map on your website, so your visitors can interact with the map, street view, driving direction and more! |
| Analytical Tools | We will integrate Google analytical tools with your website, so you can understand your visitors better |
| Google sitemap | A sitemap is a file which search engine web crawlers like Googlebot read this file to more intelligently crawl your site. Your website only has better ranking when Google understands your contents! |
Pay For Features Only You Need

Multilingual Website
Expand a client base and build multilingual website to gain you competitive advantage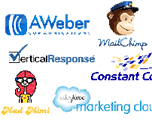 Email Marketing
We can integrate all major Email marketing tools seamless and transparently with your site

E-Commerce Integration
An eCommerce website includes over 20 core features which will power your online store
We have no room to list every features we did,  just tell us your needs and we will have solution for you. 
Send An Enquiry
WooNB team was great to work with, they took a real interest in our business and were able to grasp exactly what we wanted to accomplish. Their efforts were not only in delivering us an awesome web site in a timely manner but continuing to support. They really made my life so much easier as I can now focus on what I do best and leave the rest to them! Sacca
I can't say enough about my site. I am so happy with it and all of the responses I've received about it have been outstanding.Working with WooNB team is easy! They give me the aesthetic process while their expert guidance and knowledge make it one of the most professional, effective sites in my field. I am very proud of the finished product and am excited to tell people about it. John
Revamping our site with WooNB has been great! The process was simple and fast. WooNB has been very helpful in resolving problems professionally. The beauty of the website was I can manage all contents on my own. Since we have revamped our site, we have already seen a significant increase in visitors. I would recommend WooNB to others!! Jimmy
Build a Website + Support Plan
Subscribe with our support service, we will manage all your website technical matters such as domain name renewal, web hosting, website security, data backup and so on. Leave all technical job to us and you just focus on your business.
Bronze
 We manage your domain
3 business email accounts
Website backup monthly
Email support
Shared web hosting
Security setup  – None
Support services – None
Subscribe
Silver
 We manage your domain
10 business email accounts
Website backup weekly
IM/Email (1 day response time)
Premium web hosting
Basic security setup
Website security monitoring
5 hours support services annually
Subscribe
Gold
 We manage your domain
30 business email accounts
Website backup daily
IM/Email/phone support
Premium web hosting
Advanced security setup
Website security monitoring
10 hours support services annually
Subscribe
Support services: the service includes but not limited to website contents update, build new features, change or enhancement to current website, email configuration and more. All our support efforts will be tracked per your request and everything is transparent!
Support service is available only to WooNB clients at rate of US$40/hour.
Premium hosting: Comes with high performance and anti-malware protection. 99.9% uptime is guaranteed